Sentencing Matters podcast
This podcast series sheds light on sentencing issues in Queensland, nationally and internationally.
Subscribe
---
Episode 13 — Child homicide - the Council releases its final report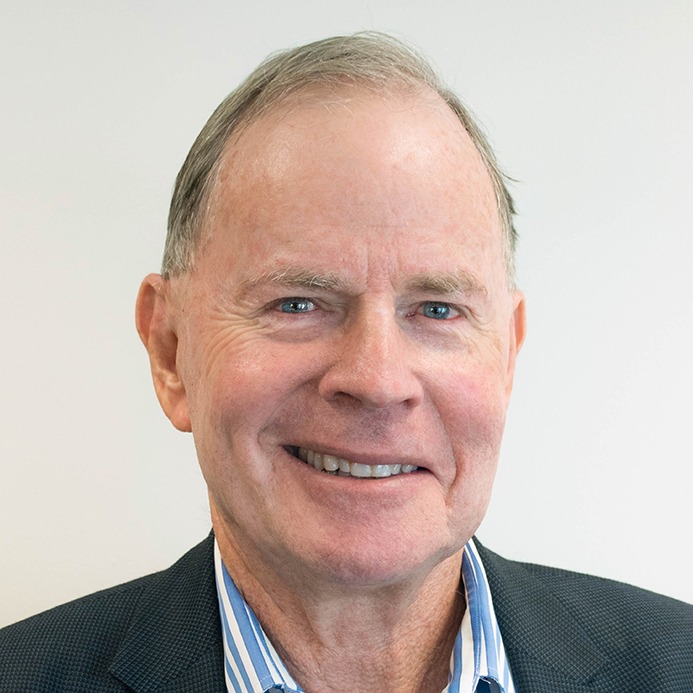 In this special episode of Sentencing Matters, we talk to Council Chair, John Robertson, about the council's review of sentencing for child homicide.
The 12-month review, at the request of the Attorney- General and Minister for Justice, Yvette D'Ath, has now been publicly released.
The review found that sentences for manslaughter do not adequately reflect the vulnerability of children, and has recommended a new aggravating factor to be applied by Queensland courts when victims are under 12 years of age.
John Robertson talks with us about the particular challenges of this review.
---
Episode 12 — Community correction orders: are they a smarter sentence?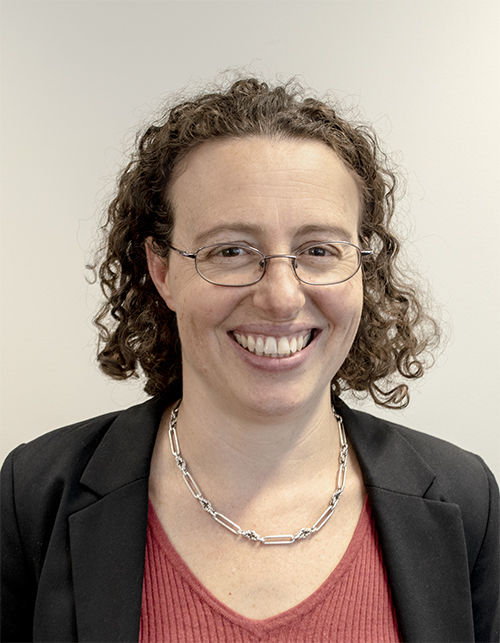 In this episode of Sentencing Matters, we talk to Professor Lorana Bartels from the University of Canberra about the use of community correction orders across Australia.
Professor Bartels undertakes research in criminal law and criminology, with a particular focus on sentencing and corrections.
This podcast looks at how community correction orders are not being widely used by judicial officers — and asks how uptake could be improved.
We discuss how community based orders — such as community correction orders and intensive correction orders — provide offenders with an opportunity to undergo treatment or take part in educational, vocational or personal development programs, while still being closely monitored to keep the community safe.
Professor Bartels takes us through how appropriate use of these orders can lead to better outcomes for offenders and the community as a whole, while also alleviating rising prison populations and costs.
---
Episode 11 — Parole: Closing the loop in the sentencing process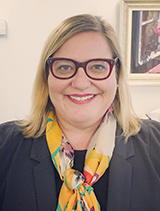 In this episode of Sentencing Matters, we explore the end of the sentencing process — parole.
Julie Sharp brings over 20 years' experience in Legal Aid, prosecution and defence in private practice and stints with the State Coroner to her position as Deputy President of the Queensland Parole Board.
She talks about the broad range of backgrounds and experience represented on the Parole Board and the difference between court-ordered and board-ordered parole.
We hear community safety is the top priority for the Parole Board and how a range of factors are considered when determining an offender's suitability for parole.
Julie talks about how the difficulties people face in finding suitable accommodation is one of the biggest barriers to release and how the purpose of parole is to reintegrate people from prison into the community.
---
Episode 10 — Youth Justice: Prevention better than cure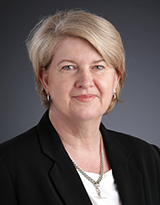 In the second of our special youth justice mini-series, Detective Chief Superintendent Cheryl Scanlon revisits the story from our sentencing seminar What happened with Jake? focusing on the importance of early intervention when dealing with young offenders.
Cheryl has more than 30 years' experience with the Queensland Police Service in youth justice and child protection and is currently Executive Director, Operations Support, Crime and Corruption Commission.
The podcast looks at the rise of teen sexting and the importance of making sure policies and practices keep up with a changing society. She discusses how, through broadening the toolbox, police are able to take a different approach and resolve issues through education and diversion.
Cheryl also talks about difficulties of young people in residential care facilities and how recent collaboration across government has improved how they deal with children missing from out-of-home care, minor offending and police call-outs — which can lead to young people facing the courts.
To learn more about teen sexting, watch our Sentencing Seminar Let's talk about sexts: vulnerable victims or unwitting offenders? where our panel of experts gives insight into how it can be prevented and how, if left unaddressed, it can quickly escalate and hold significant consequences for young people.
---
Episode 9 — Indigenous welfare: How poverty is leading to longer sentences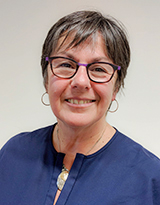 Canadian Senator Kim Pate has spent the last 35 years as an advocate for the marginalised and institutionalised — particularly Indigenous women and girls.
Senator Pate talks to us about how she was surprised to discover significant differences in the treatment of women in the Canadian criminal justice system compared to men.
A strong opponent of mandatory minimum sentencing, Senator Pate explains how it can exacerbate inequality rather than protect against it — and how women living in poverty are the ones more likely to suffer the consequences.
She argues poverty has a direct relationship to a woman's chances of ending up behind bars for longer periods.
She also explains the story behind Canada's Gladue reports, which are used in the sentencing of Indigenous people.
---
Episode 8 — Measuring public opinion on sentencing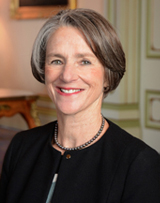 In this episode, we talk to the Governor of Tasmania Professor Kate Warner AC about her renowned studies into public perceptions of sentencing.
Although judges are often branded 'soft on crime' in today's media, the research shows when presented with the facts of a case, members of the public are actually likely to be more lenient.
Professor Warner explains how the research was carried out, the questions that were asked of jurors and how the study has progressed from Tasmania to Victoria and now to a national study looking at sexual and violence offences.
She reveals the results of the surveys and discusses the merit of sentencing remark summaries being published by Australian courts to help educate the public about the sentencing process.
---
Episode 7 — Preventing pathways to the youth justice system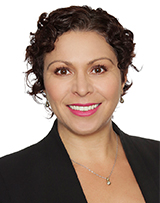 Following up on our youth justice sentencing seminar What happened with Jake? we talk to Cheryl Leavy, Deputy Commissioner, Queensland Family and Child Commission (QFCC).
Cheryl talks about how protecting children is everybody's responsibility — and everybody's business.
She speaks about the importance of picking up on warning signs and intervening early, which can have a huge impact on the life trajectory of a young person who is struggling. Early steps can prevent a young person getting involved in the youth justice system for minor offending, which all too often leads to contact with the adult criminal justice system.
Cheryl also discusses the QFCC's work to improve responses to children in residential care, particularly reducing police call-outs which can lead to them being charged and ending up in court.
Visit the Queensland Family and Child Commission website
---
Episode 6 — Keeping kids safe online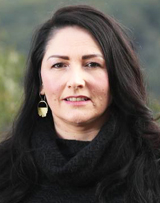 In this episode, we talk to Sonya Ryan, founder of the Carly Ryan Foundation. In 2007, Sonya's 15-year-old daughter Carly was killed at the hands of a child sex offender, 47-year-old Garry Newman, who she met online, despite her best efforts to keep the teen safe on the internet.
Through Carly's story, the podcast gives insight into those who misrepresent their age to engage with and exploit young people on the internet.
Sonya outlines the work of the Carly Ryan Foundation to keep young people safe from online groomers and prevent them engaging in sexting and image based abuse — which are in fact child exploitation material offences.
Sonya also talks about Carly's Law, which makes it a crime to plan to harm a child under 16 (especially those who misrepresent their age online) punishable by a maximum penalty of 10 years in prison. She also speaks about how the vulnerability of a child should be taken into account during the sentencing process.
Visit the Carly Ryan Foundation website
---
Episode 5 — Evaluating the Gold Coast's Domestic and Family Violence Specialist Court trial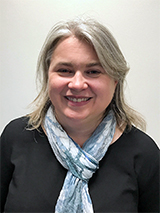 Dr Christine Bond, Griffith University Deputy Head of School at the School of Criminology and Criminal Justice, provides a snapshot of the evaluation into the specialist domestic and family violence court at Southport on the Gold Coast.
This court was the first of its kind in Queensland, offering dedicated magistrates, police prosecutors, defence lawyers and support officers for both the aggrieved and perpetrators, with expertise in domestic and family violence issues.
---
Episode 4 — Re-thinking imprisonment: the role of evidence in penal reform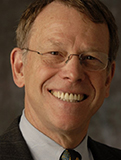 This episode introduces extensive research conducted in the United States by Professor Todd Clear of Rutgers University, which involves detailed analysis of US incarceration rates over a 30-year period.
Todd discusses his experiences in how best to influence public and political debate about incarceration. He acknowledges the emotive nature of this topic but reasserts his firm belief that evidence can — and has — informed the prison debate by presenting statistics, individual stories and addressing preconceived ideas about offenders and community safety.
He also highlights the implications of prison for the children of prisoners and talks about the problem of intergenerational cycles of violence, substance misuse and imprisonment.
---
Episode 3 — The role of sentencing advisory councils in policy debate and development

Victorian and Tasmanian Sentencing Advisory Council chair Emeritus Professor Arie Freiberg discusses how councils are bridging the gap between the community, the courts and governments.
He argues it's the independence of sentencing advisory councils which distinguishes them from government departments, the courts and any other law body.
This enables councils to have wide ranging functions including providing balanced, credible research-based advice to government.
---
Episode 2 — Evidence-based sentencing

Former California Supreme Court Judge, The Honourable Peggy Fulton Hora explores the topic of being smart on crime with evidence-based sentencing focusing on drug courts.
She argues what doesn't work - except for the amount of time they're actually in custody - is incarceration. She says putting someone in prison keeps them isolated for that small amount of time, and then unless they're given a life sentence they're getting out and coming back to our communities, and usually not for the better.
---
Episode 1 — What is sentencing?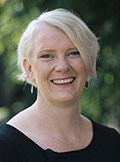 In this episode, Griffith Criminology Institute researcher Rebecca Wallis discusses the principles and purposes of sentencing in Queensland. She explains that sentencing is a complex process—one that follows the law as set out in the Penalties and Sentences Act 1992.
And she suggests that probably the first thing to know about sentencing in Queensland—is that it's actually quite difficult to understand everything you need to understand about the sentencing process!