Meet the Aboriginal and Torres Strait Islander Panel
The Advisory Panel comprises up to 8 independent members who provide expert advice to the Council as we work to understand and address the disproportionate representation of Aboriginal and Torres Strait Islander peoples in Queensland's criminal justice system.
The Advisory Panel is designed to give a stronger voice to Aboriginal and Torres Strait Islander communities, a better sense of how Queensland communities are affected by current sentencing, and insight into what changes might be made to improve outcomes.
The Panel was launched in November 2018 and meets bimonthly.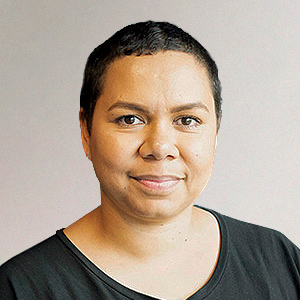 Boneta-Marie Mabo
Boneta-Marie is a visual artist and Youth Programs Manager at Sisters Inside, where she leads the Indigenous Art Program. She has collaborated with the Royal Australian Mint to design a commemorative 50c coin, was inaugural artist in-residence for the State Library of Queensland's kuril dhagun Indigenous centre and won the 2015 People's Choice award in the National Aboriginal and Torres Strait Islander Telstra Art Award. Boneta-Marie is a Piadram, Munbarra, South Sea Islander woman. Piadram is her Mer Island clan in the Torres Strait through her grandfather Eddie Koiki Mabo and Munbarra – the traditional lands of what is known as Palm Island – through her grandmother Bonita Mabo. She is also a descendant of stolen sugar slaves from Tanna Island.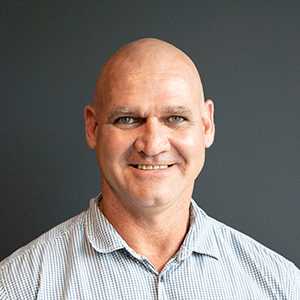 Laurie Bateman
Laurie is a police officer serving in Townsville, having graduated from the Townsville Police Academy through the Indigenous Recruit Police Program (IRPP). Previously he was a Police Liaison Officer for the Queensland Police Service (QPS) in Cunnamulla.
His first job was as a sheep shearer, and he later worked as a shearing teacher and mentor for disengaged Indigenous youth at Merriman Station at Brewarrina, NSW. Laurie's family are Kamilaroi People, from northern New South Wales, but he grew up in the heart of Kooma, in south west Queensland.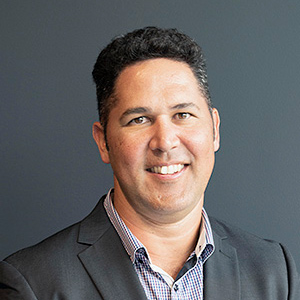 Stephen Tillett
Stephen is the First Nations Justice Officer and leads the First Nations Justice Office within the Department of Justice and Attorney-General (DJAG). Stephen held a number of senior positions in DJAG, Aboriginal and Torres Strait Islander Housing and Queensland Health from 2019 to 2022. Prior to that, Stephen had a distinguished career as a police officer working across Far North Queensland. Stephen is actively involved as a volunteer in rugby league and has been on a range of Boards and Advisory Committees over the past 15 years.
Stephen is a Torres Strait Islander; his mother is from St Paul's on Moa Island.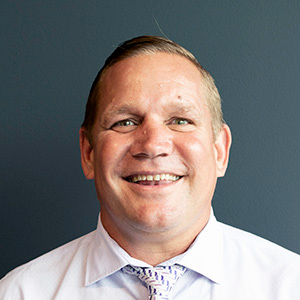 Graham White
Graham is Director of Sector Engagement and Communications at the Aboriginal and Torres Strait Islander Legal Service, Brisbane. He has worked in government for more than 15 years, in roles that have involved policy development, program management, human resources and service delivery. He has also been involved with community sporting groups as a player, manager and in coaching positions all of his life.
Graham is an Iman man through his grandmother's connection to the Taroom Mission; she was later relocated to Woorabinda.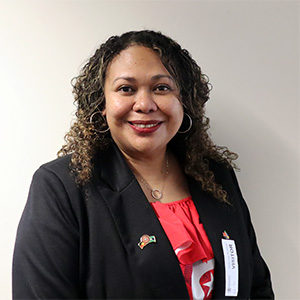 Thelma Schwartz
Thelma is the Principal Legal Officer of Queensland Indigenous Family Violence Legal Service, an Aboriginal and Torres Strait Islander Community Controlled Organisation providing legal and non-legal support services to Aboriginal and Torres Strait Islander victims and survivors of family violence and sexual assault. She was previously a member of the Women's Safety and Justice Taskforce.
Thelma has worked extensively with and for Aboriginal and Torres Strait Islander peoples, providing legal services and legal representation as a criminal defence solicitor with the Aboriginal and Torres Strait Islander Legal Service for over nine years.
Thelma identifies as of Torres Strait Islander heritage alongside her German/Samoan and Papua New Guinean heritage.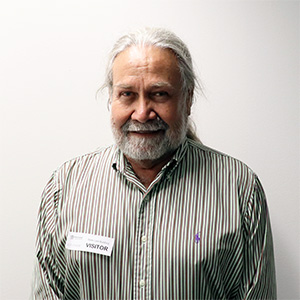 Professor Kevin Williams
Kevin is a Wakka Wakka man and semi-retired law lecturer who is an Adjunct Professor in the School of Law and Society at the University of the Sunshine Coast. Kevin has worked as Acting Queensland Director of the Human Rights and Equal Opportunity Commission, sat on a taskforce to restructure the Queensland Police Service following the Fitzgerald Inquiry, and was Chair of the Human Research Ethics Committee for the Australian Institute of Aboriginal and Torres Strait Islander Studies. Kevin—who holds a Bachelor of Arts, Bachelor of Laws and Master of Laws—lectured in law at the University of Newcastle and helped establish a pre-law program at the University of New South Wales to assist Aboriginal and Torres Strait Islander students to be accepted into law school.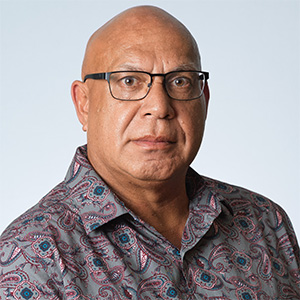 Christopher Emzin
Christopher Emzin is an Aboriginal and South Sea Islander man born, raised and living on the land of the Yugambeh speaking group and Kombumerri Saltwater people of the Bunjalung Nation. He currently holds an academic position with the School of Justice in the QUT Faculty of Creative Industries, Education and Social Justice. In this academic role he is an Associate Professor of Indigenous Practice, Justice. Christopher holds a Masters and a Bachelors Degree of Laws and has been admitted to practice law as a 'Barrister-At-Law'. In 2022, he retired as an Inspector of Police for the Queensland Police Service after 37 years policing experience as a manager, criminal investigator, prosecutor and legal advisor. Christopher is currently undertaking a Doctor of Philosophy (PhD).
Former members
Raymond Harrison (November 2018 – July 2022)
Mr B Costello (November 2018 – September 2021)
Janet Hammill (November 2018 – July 2020)
Rebecca McKenzie (November 2018 – March 2020)
Melissa Lucashenko (November 2018 – August 2019)