Judge for Yourself
Every week in Queensland, our courts sentence people who have broken the law. But have you ever wondered how judges and magistrates decide what sentences to give? It's complex.
Judge for Yourself comprises four interactive court cases based on real-life events, representing the work of the Magistrates, District, Supreme and Childrens Courts in Queensland.
You already know the offenders are guilty. They understand they have broken the law.
It's your job to listen to the circumstances of the case and determine their sentence—judge for yourself!
You will:
find out the type of cases each court hears
learn about sentencing guidance judges and magistrates have to abide by
hear about the roles of the prosecution, defence, judge and magistrate
see the facts of the offending through the eyes of the courts, offenders and victims
pass sentence on the offenders.
Think sentencing is easy? Hear the court case. Decide the sentence.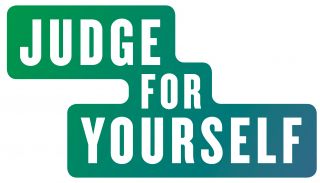 ---
Judge for Yourself workbooks
Our Judge for Yourself workbooks step teachers through how to run a Judge for Yourself session with their class over two lessons and provide learning exercises that focus on key curriculum areas using legal principles from each court case.
---
Education sessions
We offer free, interactive Judge for Yourself sessions to Queensland students and community members — providing a valuable and authentic insight into the criminal justice system and the complex task of sentencing offenders.
The sessions are designed to show Queenslanders there's more to sentencing than is often shown in their favourite crime show or the nightly news bulletin.
Available to high schools and universities delivering civic, legal, justice and media studies programs, and community groups within a two-hour drive of Brisbane, Judge for Yourself gives participants a chance to hear the facts of a real court case and pass sentence on the offender.
Judge for Yourself provides educators with high-quality lesson content that enhances student learning about the court system.
---
Resources
A booklet, Judge for Yourself: a Guide to Sentencing in Australia, published by the Judicial Conference of Australia (JCA), is available from the JCA at $2 per booklet plus postage. For copies contact the JCA at secretariat@ajoa.asn.au.
A Tasmanian study has researched jurors to gauge public opinion about sentences and sentencing. Using jurors is a way of investigating the views of members of the public who are as fully informed of the facts of the case and the background of the offender as the judge. Based on jurors' responses from 138 trials, the study found more than half the jurors surveyed suggested a more lenient sentence than the trial judge imposed.
View the Public judgement on sentencing: Final results from the Tasmanian Jury Sentencing Study