Presentations
Sentencing Seminar Series
The Sentencing Seminar Series provides the opportunity to learn about the sentencing process in Queensland, nationally and internationally.
Seminar 4: The Criminal Justice Report of the Royal Commission into Institutional Responses to Child Sexual Abuse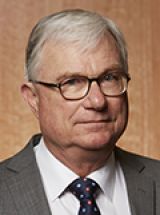 There's no escaping the fact the criminal justice system is often seen as ineffective in responding to child sexual abuse cases.
Hear from the Chair of the Royal Commission, the Hon. Justice Peter McClellan AM, as he discusses the Criminal Justice Report, released as part of the investigation.
The report contains 85 recommendations — all of which aim to reform the Australian criminal justice system to provide a fairer response to victims of institutional child sexual abuse.
Legislative and policy changes are also on the cards, including the addition of new offences and changes to police and prosecution responses.
Presentation - please note session starts at 9 minutes into the presentation
Resources
Justice McClellan - Royal Commission speeches
Justice McClellan - Royal Commission videos
Seminar 3: What happened with Jake? Understanding why young people offend — can we build better responses?
Find out what happened with Jake through our panel discussion about the life trajectory of a fictitious young person who has been involved with the criminal justice system from a young age.
The hypothetical follows the journey of Jake — a young man with a troubled past — from birth to his emergence as a juvenile offender.
Panel members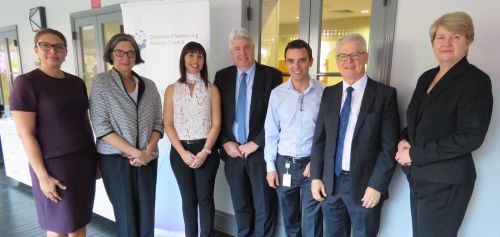 Cheryl Leavy – Deputy Commissioner, Queensland Family and Child Commission
Leanne O'Shea – Deputy Chief Magistrate, Brisbane Childrens Court
Professor Elena Marchetti - A/Chair, Queensland Sentencing Advisory Council
Professor Paul Mazerolle – Pro Vice Chancellor of Arts, Education and Law, Griffith University
Dr Stephen Stathis – Medical Director, Child and Youth Mental Health Service, Children's Health Queensland
Dr Jim Watterston – Director General, Department of Education and Training
Cheryl Scanlon – Detective Superintendent, Operations Commander, Child Safety and Sexual Crime Group, Queensland Police Service
The panel discussed what happened in Jake's life to lead him to where he is today, and what could have been done differently to help him make better life choices.
Resources
Transition to Success - this program improves the lives for young people within the youth justice system by developing skills for the future so they are not defined by their past.
Queensland Family and Child Commission:
oneplace Community Services Directory - directory of community services to help Queensland families get to the right service at the right time.
Foster and kinship care - find out how to become a foster or kinship carer.
Seminar 2: Shaping the sentencing agenda — The role of sentencing advisory councils in policy debate and development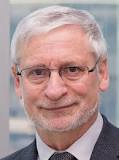 Discover the importance of sentencing advisory councils in the criminal justice system and how their involvement helps to bridge the gap between the community, the courts and government.
The reality of modern politics is that sentencing policy is not always based on evidence: public opinion often demands change in sentencing policies that may be expensive, ineffective or counter-productive. Sentencing is an emotive issue.
The presentation with the chair of the Victorian Sentencing Advisory Council Professor Arie Freiberg covers why sentencing advisory councils were established, how they provide governments with independent policy advice, publish information about sentencing practices and assist with sentencing guidelines.
Seminar 1: Evidence-based sentencing


Find out how former California Supreme Court Judge Peggy Hora's work in the area of 'problem solving courts' has contributed to a new genre of justice — therapeutic jurisprudence.
Therapeutic jurisprudence focuses on providing practical interventions and solutions for people with complex social problems.
The presentation covers procedural fairness, judicial respect, behavioural change and sanctions for therapeutic consequences.
Learned from this presentation? Why not see what other events we are holding.