Presentations
Sentencing Seminar Series
The Sentencing Seminar Series provides the opportunity to learn about the sentencing process in Queensland, nationally and internationally.
Seminar 2—Shaping the sentencing agenda: The role of sentencing advisory councils in policy debate and development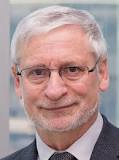 Discover the importance of sentencing advisory councils in the criminal justice system and how their involvement help to bridge the gap between the community, the courts and government.
The reality of modern politics is that sentencing policy is not always based on evidence: public opinion often demands change in sentencing policies that may be expensive, ineffective or counter-productive. Sentencing is an emotive issue.
The presentation covers why sentencing advisory councils were established, how they provide governments with independent policy advice, publish information about sentencing practices and assist with sentencing guidelines.
Seminar 1—Evidence-based sentencing


Find out how former California Supreme Court Judge Peggy Hora's work in the area of 'problem solving courts' has contributed to a new genre of justice — therapeutic jurisprudence.
Therapeutic jurisprudence focuses on providing practical interventions and solutions for people with complex social problems.
The presentation covers procedural fairness, judicial respect, behavioural change and sanctions for therapeutic consequences.
Learned from this presentation? Why not see what other events we are holding.